This past weekend I decided that I needed a bit of a break from the baby blanket. It was starting to get to me (which is probably a bad sign seeing as how it's only 1/5 of the way done) so I figured a quick knit pick-me-up project was what the doctor ordered (I really never learned the whole delaying gratification lesson I'm afraid). A while back I bought the yarn to make
Twinkletoes
from Winter 2006 Knitty so no time like the present right? I am very happy with how they turned out. Rowan Calmer is not only soft to work with but I can't even begin to describe how soft it is against your skin. If there was ever a yarn made for slippers, this was it. Here's how it turned out: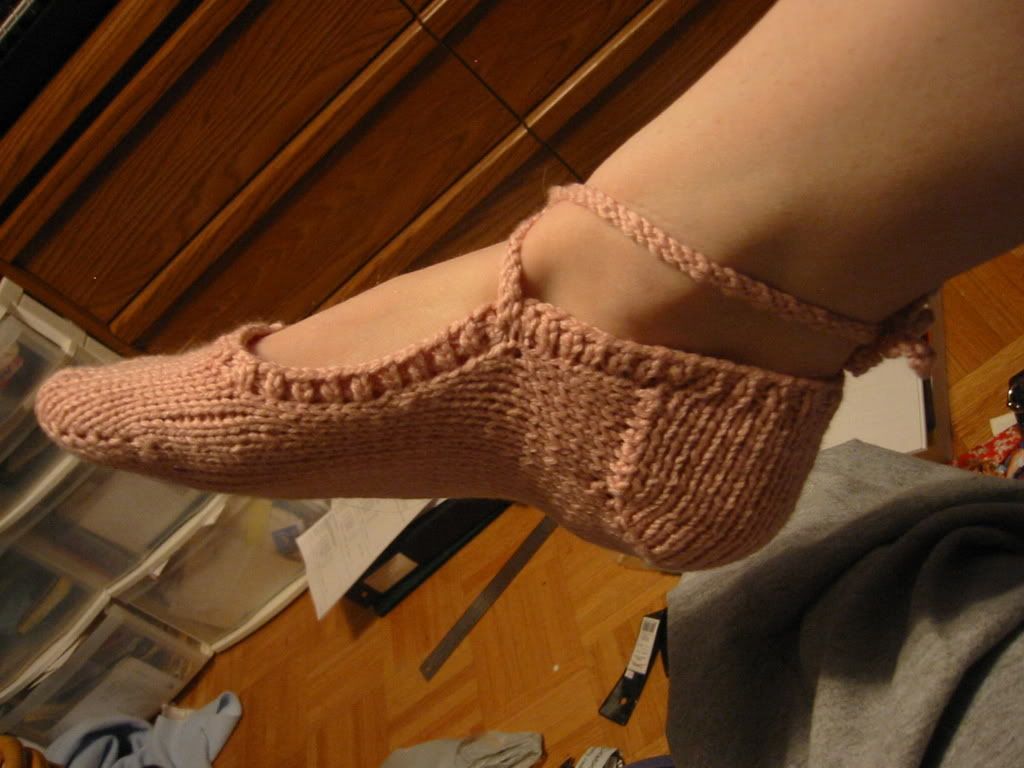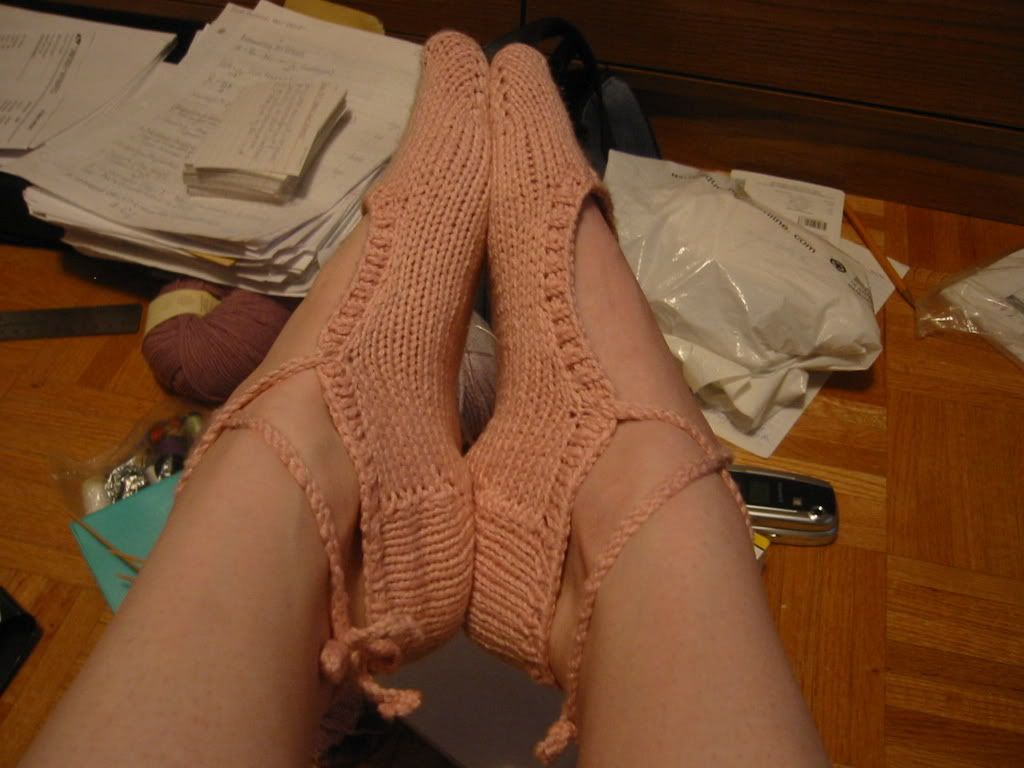 My favourite part by far is the ballerina ties on them. Were I to make them again (and I most definitely will) I would add 2-4 more rows of stockinette. It stretches well but I still find it a bit of a reach to keep the heel in place. And I would also add length to the ties. They look much longer in the pictures on Knitty than my turned out. My mother really wants a pair for her birthday and I think that I'll be making these as Christmas gifts this year.
Now, I know that I promised my Queen of Cups socks once they fit on my feet, but the pictures didn't turn out very well, you can't quite discern the pattern and they aren't very flattering to my ankles so instead I'll distract you with a picture of Mittens sleeping in my knitting.
If you look you should see: the baby blanket, twinkletoes in progress, Queen of Cups in progress, finished Monkey socks and a finished scarf (oh! And the lid to Cookie Dough ice cream). And yes, I shamelessly use my sleeping kitties as pattern holders. They like it, I swear!